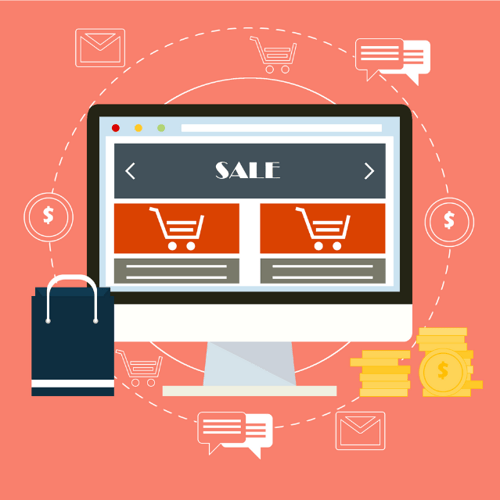 10 Ways Marketing Automation Can Help Your Business to Sell More

Marketing automation is the latest buzzword in the digital marketing world. But what does it mean and how does it help you to sell more?

What is marketing automation?

According to Hubspot:

Marketing automation refers to software that exists with the goal of automating marketing actions.

Quite simply, marketing automation is a piece of software that automates and simplifies your marketing processes. This can include tracking the entire customer journey from first website visit through to purchase, mass messaging of customers on a personalised basis and sending promotions or marketing materials.

Marketing automation is growing at a compound rate of 8.55% and is on track to become a $5.5 billion dollar industry in 2019.

What about sales?

That all sounds great, but it also sounds very marketing-focused. What about sales?
Marketing automation effectively acts as a partnership between your marketing and sales processes, allowing you to streamline, optimise and integrate both parties.

According to LeadSquared,

77% of CMOs at top performing companies indicate their most compelling reason for implementing marketing automation is to drive up revenue.

So how exactly does marketing automation help your business to sell more?

Save time, money and effort

Marketing automation automates time-consuming automates time-consuming workflow processes, as well as sending emails or information to customers and leads, posting on social media or updating information.

With automated marketing, you can schedule posts and emails ahead of time, automatically generate reports, set budgets and create comprehensive plans. You can also limit time spent on data entry with the automatic data capture of customer, campaign and marketing information.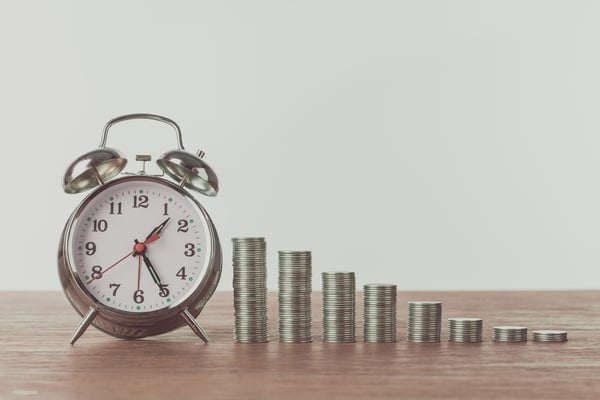 This reduces the likelihood of human error and frees up your staff to focus on creative thinking and building customer relationships.

Improve customer experience

An important benefit of marketing automation is that it improves the buying experience for your customers.

Marketing automation automatically analyses all customer or user data into a real-time user data into a real-time centralised repository, or CRM. This includes individual customer information such as:
Account information
Help desk queries
Newsletter or brochure downloads
Purchases
Opened marketing emails
Which pages of your website they have visited (and frequency)
Form submissions
History of interactions with your company
This information enables you to create and send targeted, personalised communications to your customers . For example, you can ensure that all emails automatically include the first name of the recipient, send and collect the results of customer satisfaction surveys and send automatic 'thank you' emails when customers make a purchase.
You can even look at what content your website visitors have consumed, and send them more related, relevant and helpful content.

Offering unique and personalised buyer experiences increases customer satisfaction and ensures that your customers receive a positive experience with every interaction.

Increase average customer spend

Marketing automation also helps you to encourage repeat custom from your existing customers, increasing their average customer spend and customer lifetime value.

With marketing automation tools, you can track which of your pages customers have visited, as well as their purchase history. This enables you to send personalised offers and information to your customer database, and allows you to up-sell, cross-sell and re-sell in a more targeted way.
As we've already mentioned, marketing automation gives your customers a more personalised and helpful experience. This also ensures that you continue to delight your customers, and keep them coming back to you again and again.
Track customer spend and activity with marketing automation
Retail giants such as Amazon use marketing automation to do exactly this. When a customer makes a purchase, they receive an automated email encouraging them to leave a review. When customers leave a positive review, they receive another automated email with similar product recommendations, as well as information about re-selling the product. This encourages repeat purchase, as well as encouraging more people to sign up as Amazon sellers.

Customers who receive a positive and personalised buying experience are much more likely to re-engage with your company and make further purchases, or even recommend you to others.
Think about the last time you had a positive or negative experience with a brand. Did you recommend or complain about them to someone you know? Have you ever purchased from or avoided a brand because of the information given to you by someone you trust?

Test and measure what works and what doesn't

With automated marketing processes, you are able to test conversion rates of all marketing materials and attribute sales directly to individual marketing campaigns.
This is crucial because it helps you to work out the most effective elements of your marketing spend.

You can also easily generate and view reports with the results and output of marketing activity across all channels such as website pages, email, social media, SEO and PPC. You can even track the performance of specific calls to action.

According to Pardot:

Marketing automation reporting should show you how many customers are engaging with each part of your campaign, and also offer easy access to performance of individual messages.

Let's say you have a variety of marketing campaigns on the go. You're sending out promotional emails, promoting your blog and using PPC advertising on Google. Marketing automation will tell you when customers click through to your website from each of these channels and also inform you when a sale is made.

This means you can test what converts and what doesn't. You can then focus your time, money and effort on marketing activity that resonates with your customers and improve your understanding of what gets them to buy from you.

Track lead and contact information

You can also use marketing automation to acquire and track leads and contacts.
Without marketing automation, marketing departments often catalogue leads into a spreadsheet or database and send this to their sales team to follow up. However, this can be time-consuming and result in a delay when it comes to contacting leads.
Marketing automation automatically catalogues and updates lead information on a real time basis, saving you effort and allowing your sales teams to reach out and contact them right away.

Prioritise leads

Marketing automation will also help you to prioritise your lead database.
Let's say you're using a spreadsheet or database to prioritise leads and assign lead scores manually to separate your MQLs (marketing qualified leads) from your SQLs (sales qualified leads).
Finding enough information about each lead in order to make this distinction is a time-consuming process. And if you get this wrong, it can lead to a potential loss of sale if you contact leads too early - not to mention an annoyed sales team!

Marketing automation software streamlines this process, ensuring that any lead data is based on lead activity and data rather than guess-work. Marketing automation will tell you that Lead A has visited your website, but Lead B has visited your pricing page and downloaded your brochure. This assigns a higher lead score to Lead B, as they have demonstrated a greater buying intent.

Marketing automation will automatically assign a lead score and an engagement score to all of your profiled leads. Leads with high scores can be contacted immediately, whereas Leads with low scores can be nurtured before they are assigned to the sales team.

Develop more targeted sales pitches

With automated and built-in information about each of your target customers and leads, you'll understand more about their needs and how to sell to them.
Marketing automation will inform you which pages of your website the lead has visited and what information they have requested, as well as providing a complete history of their interaction with your brand.
You can also use the built-in contact information to research, profile and store notes about your target prospects.

This means that when it comes to selling, you can develop a targeted, relevant sales pitch which addresses the pain points, goals, and buying behaviours of your leads. This is more likely to resonate with your lead and more likely to encourage them to buy from you.

Know when to follow up with contacts, leads and customers

With marketing automation, you can set up reminders and triggers that signal the optimum time to call a target prospect.

Action based triggers will alert you when a lead has visited your website, or even viewed your pricing page. This will signal to you that now would be a good time to set up a sales call.
Or, say one of your existing customers has been unengaged for a while. Marketing automation tools will alert you that this is the case. You can then take specific action to reach out to this customer to continue engaging them and stop them from going to a competitor.

Marketing automation also allows you to set reminders or automations to respond to enquiries. A study by Harvard Business Review found that prospects are 7x more likely to buy from you if you respond to their enquiry within one hour. Marketing automation means that no customer enquiries slip through the cracks.

Reduce lead conversion time

Being able to send personalised communications to target prospects, as well as being able to test and improve the effectiveness of these communications, means that lead conversion time is significantly reduced.

According to Venture Harbour,

When Thomson Reuters implemented marketing automation software, they found that their lead conversion time dropped by 72%

Marketing automation allows you to develop tried and tested nurture campaigns to educate your leads, build trust over a period of time and continue offering them helpful content and communications that ultimately encourage them to buy from you.
Being able to test and improve these campaigns means that you can learn what works and reduce the time it takes to convert a lead into a customer.

Increase Conversion

Ultimately, through a combination of all the benefits we've mentioned, marketing automation helps businesses to increase their conversion rates.

According to VentureBeat Analyst Andrew Jones, 80% of businesses using marketing automation of businesses using marketing automation saw increased leads, and 77% saw increased conversions.

Marketing automation stops you from flying blind when it comes to your marketing processes. It helps you to inform, target and test all of your marketing activity, making sure that you streamline and improve all of your efforts.

Looking for more information on marketing automation?

Cambray are a specialised digital marketing company based in Cheltenham, UK.
We have over 10 years of experience when it comes to marketing automation. We offer support and advice to help businesses implement marketing automation software. We also provide ongoing consultancy after implementation to help businesses make the most of their automation processes.

For more information, or to book a free demo of our marketing automation software, contact us today.