Many businesses think they can achieve the sales numbers they're looking for simply by creating a website about their product or service. But having a website simply isn't enough to get that continual flow of the right type of ready-to-buy customers. This article talks about all of the things you need to consider in order to generate a consistent flow of the right customer.
This article is a fairly long read! But stick with it! It's all of the foundations we use to drive a consistent flow of ideal customer traffic to our clients websites!
Research & Planning
Planning is something that is often overlooked when it comes to building a website or creating a digital sales process. People often assume that if they just talk about the products and services they offer, their ideal customers will come running. But how can you expect to engage and interest your ideal customer without first making sure you properly understand them?
1. Customer Research
You should begin by profiling your ideal customers with in-depth customer personas. Work out their needs, frustrations, behaviours and what makes them tick. And of course, you should also back up these profiles with some market research to make sure they are accurate.
This will help you to ensure that any content you produce and any strategy you form is tailored to appeal to your ideal customers.
2. Competitor Research
You should also carry out some research into your main industry competitors - the ones that are targeting similar customers to you. By looking at your competitors' strategies for reaching these customers, you can work out how to compete with or get ahead of them.
What content are they producing? Where are they engaging with customers? What ads are they running? What SEO keywords are they targeting? What do their customers find most interesting or effective? You can use tools such as Spyfu or Alexa to help you find this information, as well as looking at competitor blogs, websites, and social media.
3. Keyword Research
In the planning phase, you can also undertake some thorough keyword research to find your best industry keywords. - The ones your customers are using and your competitors aren't. You can use online keyword tools such as Moz, SEMRush or Long Tail Pro to help you do this.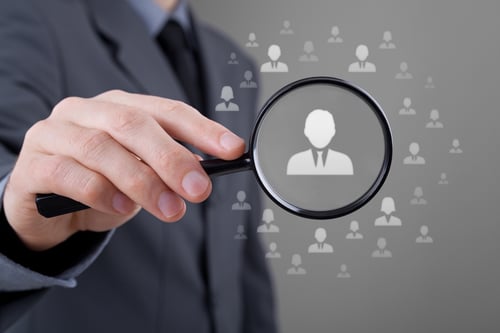 Driving Traffic
So, now you should be able to use your research to build a website that is tailored towards your ideal customer. But once you've done this, you'll need to work to drive traffic from this audience.
You'll need to be doing a combination of outbound and inbound marketing to generate leads and drive traffic. And of course, there are hundreds of ways to do this, but you should begin your approach with the following:
1. SEO
You can start by optimising your website with on-page SEO - ensuring that every page of your website is anchored around the most competitive and relevant keywords. You can then publish content based around optimal keywords to ensure your site ranks well for more searches - spreading your digital presence across the web and targeting your ideal customer with relevant, interesting content.
You'll also need to find an SEO strategy that works for you - are you going to target intent-based search with articles that answer questions or address pain points? Are you targeting 'trying' signal keywords with informative articles about your product or service? How many short vs. long tail keywords are you planning to target?
2. Outreach
Of course, you'll need to combine all of this with some PR or other link-building outreach to build up the authority of your site and reach more customers. You could try posting links to your website and content on databases, forums and social media channels, or requesting a guest-blog spot on another reputable website.
Use your customer research to determine where your customers are consuming content, and find out how to get your content in front of them.
3. Advertising
It is also important to combine your SEO strategy with a complementary paid advertising approach. Your customer research should tell you where to place your ads, whether on search engines, social media, print, or a combination of all three, as well as the right keywords and messaging to use. You'll also need to decide your advertising budget and work out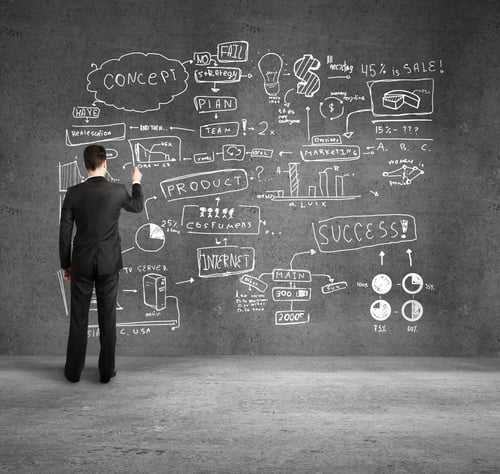 A Long-Term Approach
In order to ensure a consistent flow of your ideal customer, you should be thinking with a long-term mentality. You need to be cultivating long-term relationships with your customers and keeping them at the heart of everything you do as a business.
1. Referrals & Reviews
Another great way to ensure consistent traffic from your ideal customer is through referrals and recommendations. If you offer a great product or service to one of your ideal customers, they are likely to recommend you to others.
You should always work reviews and a referral marketing strategy into your digital sales strategy. And by continuing to delight your customers with your content and offering, you'll increase your customer life-time value, and encourage customers to recommend you.
2. Ongoing Remarketing
You should also be working to increase the life-time value of your existing customers. By keeping them engaged and interested with relevant content, remaining active within the industry and creating a solid brand identity, you'll encourage your ideal customers to come back to you again and again.
You should also be using email marketing to send offers, content, and news updates to your subscribers. This ensures that you remain at the top of your customers' minds and increases the chance that they will become repeat customers.
3. Continually Optimising
Lastly, it is important to make sure that you are continually testing and optimising every aspect of your digital sales process. This means constantly analysing all aspects of your website, ads, content and strategy, as well as re-visiting your research occasionally to ensure that it is still accurate.
This helps you to stay relevant with your target audience on a long-term basis.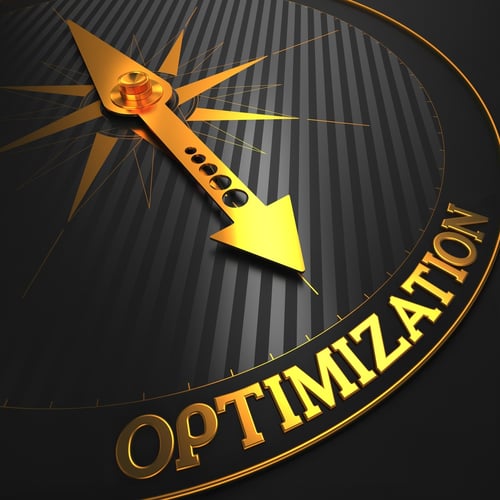 What Comes Next?
This leaves small business owners with 3 options:
1. Build the capability in-house
Of course, you can learn how to do all of this yourself, or hire staff with the capability to do it for you. But this is undoubtedly the most expensive and time-consuming option. You're too busy running your business to take care of everything on this list and you might not have the need or the budget to hire someone full-time.
2. Outsource
Another option is to outsource all of this to an external provider. However, you run the risk that this provider doesn't know you or your business. You might have to go to different providers in order to cover everything on the list. Outsourcing work can also lead to lack of control over the finished result.
3. Work with a digital partner
Work with a digital partner agency who works to understand you and your business, and keeps you involved and informed every step of the way. This cuts down on cost and keeps you in control.
At Cambray, we fall into the third option. We're a specialist digital marketing partner based in Cheltenham. We don't work for our clients. We work with our clients, openly sharing our knowledge at every stage to grow their capabilities as well as their business.
With over a decade of experience in all areas of digital marketing, we have plenty of experience helping our clients to skyrocket their sales.
For more information, or to find out how we can help you to skyrocket your sales, book a FREE consultation with us today.